2022 Sephora Fall VIB Sale Guide
Okay friends…
Gird. Your. Loins. This one's gonna be a doozy!
The Fall Sephora VIB Sale is quintessentially one of the most anticipated of the holiday sales for us makeup artists and beauty enthusiasts. As someone who frequents the aisles of my local Sephora, I've taken it upon myself to compile a very, very comprehensive guide to all of my favorite products that I've either used in the past, currently use (personally or in my kit), or sneakily have had my eye on.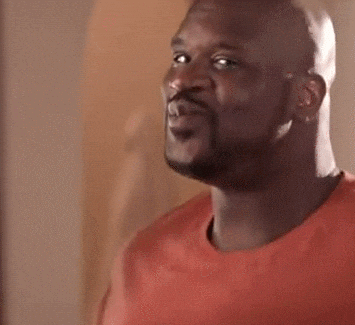 If you're a makeup artist, now is a great time to stock up on your kit-favorites. (As always, be sure to check your pro discounts and make sure you save more there if you can!) If you're someone that's getting married, or just someone who wears makeup or doesn't know where to start: this is a great time to get some pro advice and save some cash on your makeup and skincare routine. There's stuff for makeup artists, stuff for brides and couples, and it's all organized to the heavens.
Alright, so: How does one qualify for the sale?
The first thing you want to do is ensure you're signed up to be a Sephora Beauty Insider. If you're not a Sephora Beauty Insider just yet - you can click here to join for free, which will start you out at the "Insider" level. Based on the amount of money you spend each year, you are considered an "INSIDER", "VIB", or "ROUGE" Member. Make sure you're logged in to your Sephora account BEFORE you start shopping so you can get your correct discount! Some of these items are HARD to snag, so if you're dedicated add them to your cart ahead of time and then when the clock strikes on your day - hit that checkout and RUN with it. K. Details. Lets get started!
Discounts on merchandise are as follows:
INSIDER: Starting 11/3, you get 10% Off with code "SAVINGS"
VIB: Starting 11/1 you get 15% Off with code "SAVINGS"
ROUGE: Starting 10/28 you get 20% Off with code "SAVINGS"
Also: Sephora Collection products are an automatic 30% off at every level! SCORE!
I've made it easy and have created categorized shopping lists so you can navigate through the products I love. In full transparency - these are commissionable affiliate links and I do earn a small commission when items are purchased. By supporting me and purchasing your products through the links provided, you allow me to continue to create amazing content like this for you all. So, thanks so much for your support!
Foundations
I personally use Armani Luminous Silk foundation and NARS Light Reflecting Foundation which are both light and dewy. If you like something more full coverage, I love the NARS Radiant Longwear Foundation or the It Cosmetics CC Cream. This isn't technically a foundation, but I use Hollywood Flawless Filter on *every* single client (over and under foundation) to get my signature "lit from within" glow. (Pssst.. It's also amazing under concealer to help brighten dark circles. You're welcome!) They also sell cute little Flawless Filter Minis, though the range in the mini's is not as broad. Also - I've yet to bless my face with it, but the range and reviews on the Sephora Best Skin Ever Foundation is SUPER lightweight and out of this world!
Conceal & Correct
I am a picky, picky gal when it comes to my concealer, and there are really only two that I stand by whole heartedly. I love the Nars Radiant Creamy Concealer for days where I just need a little bit of hydrated coverage. If I need a little more coverage and need something more full coverage and long wearing, I reach for the Smashbox Studio Skin concealer. (Bonus: The Smashbox concealer is self setting, so it's amazing for bridal!) For color correctors, I reach for the Charlotte Tilbury Magic Vanish or the NARS Color Correctors. I picked up a few shades of the Charlotte Tilbury Beautiful Skin Radiant Concealers (WHEW what a name!) and while I absolutely *hated* the foundation, the concealer is SO gorgeous if you like a more luminous under eye or have a lot of fine lines.
Blushes
I love a good blush, and I love that blush is so in right now! I primarily use Pat McGrath Blushes in my kit (I love Nude Venus, Electric Bloom, Cherish, and Divine Rose.) This blush and higlight palette from Charlotte Tilbury is absolutely gorgeous and my clients have been LOVING the blush shades - plus it comes with highlighter too, which are smooth and most importantly not glittery! Charlotte Tilbury Light Wand in Pinkgasm and Pillow Talk are two of my FAVORITE cream/liquid blushes. And of course, the lady of the hour: the Dior Backstage Blush (I love the shade Rosy Glow!)
Brows
Not gonna lie, there's really nothing that wow's me in the brow world. I picked up a few of the Hourglass Micro pencils and have been LOVING them - they are super fine tipped and give the most perfect hair-like strokes. I am also a big fan of the Sephora Brow Pencils!
Lips:
There are sooooo many lip products out there. The product of the year that has shook me to my core is the DIOR Forever Transferproof Lipstick. They are EXPENSIVE, but man are they long wearing. I can't stand a matte liquid lip so I was really hesitant to drop the cash, but it is actually NOT drying and you only need the smallest amount. (Brides to be, this is an amazing option for your wedding day!) Most of what I stash in my kit is Charlotte Tilbury, and their Lip Cheat Lip Liners are my favorites by far. These Lip Sets are a great option for your pro makeup kit or If you're in need of a lip set for a special event or your wedding day. I have also been obsessed with the Dior Lip Maximizer, Stellar Glosses and Lip Oils!
Bronze & Contour
I love a softly sculpted look, so I tend to reach for products that are cream based and more buildable. I have been absolutely LOVING the Charlotte Tilbury Cream Bronzers and use them alongside her Airbrush Bronzers. A product that has really surprised me is the Makeup by Mario Soft Sculpt Shaping Stick - I keep Light Medium and Medium in my personal makeup bag and I LOVE them!
Setting Powders
A setting powder can make or break your makeup application, so it's really important to use the right ones. For loose powders, In my kit I carry the Hourglass Veil Powder (they also sell a mini!) and the One Size Setting Powder for my oily babes. I love to use the Hourglass Ambient Lighting Powders to set the center of the face while simultaneously adding a bit of luminosity. My most used shades are Diffused Light, Dim Light, and the Ambient Lighting 3 Palette for deeper skin tones. I am also a big fan of the Charlotte Tilbury Airbrush Powder, which they also sell in minis! Brides: these are perfect to store in your bag for your wedding day.
Setting Sprays
A good setting spray makes all the difference in how your makeup wears! I love the Charlotte Tilbury Airbrush Setting Spray for more fresh faced looks and the One Size Size On Til Dawn setting spray for my oily babes. The Hourglass Veil Setting Spray is another kit favorite!
Highlight & Glow
If you know anything about me you know that I LIVE for a glow! Just dew the dew. Bury me in highlighter. My favorite highlight palette of all time has to be the Dior Backstage Glow Palette. For brides, I love to tap Charlotte Tilbury Liquid Highlight on the high points of the face and decollete area for that little bit of *oomph*. Another new (to me) highlight I've been LIVING for is the DIOR Forever Couture Highlighter. I carry the shade pink for the clients that are fair to medium that want that really dewy, glowy, blushing bridal look. I plan to add Nude Glow to my kit during the sale (because you can never have too many highlighters, lets be real!)
In my personal makeup bag we have the Rare Beauty Liquid Highlight and it is SO good. (I was actually shocked at how much I love it.) If you love a body glow, I'm a big fan of the Tom Ford Shimmering Body Oil (though it's definitely a splurge!) and the Kiehls Creme De Corps Body Lotion for a sheer, fresh glow.
Eyeshadows
Eyeshadows are a tricky one, because if you're working as a pro makeup artist you need to be sure that your shadows pack enough pigment and richness, and if you're not a pro - you need it to be easy enough to apply and blend out. I've found a few that tick all the boxes!
I picked up a few of the Dior 5 Coleur palettes a few months ago and I am SO impressed with the quality, color payoff, and blendability. (I like to use Cashmere and Nude Dress especially for weddings. I plan on getting New Look during the sale.). The Pat McGrath Bronze Seduction Palette is one of my favorite palettes and at the moment (although a splurge, it's so worth it!). You can never go wrong with the Viseart Bridal Satin palette, and this brand is very well loved by a lot of professional Makeup Artists. I carried the Makeup by Mario Mattes palette (until I dropped It and broke it 😒) but it's a great alternative if your budget doesn't allow for more pricey palettes like Pat and Viseart. I've also been working with the Patrick Ta and Dior Backstage eyeshadow palettes. I find the color story of the Dior Backstage palettes to be really cohesive. And lastly: one of my favorite cream eyeshadows is the Charlotte Tilbury Eyes to Mesmerize. These are so beautiful and dreamy and look fantastic on their own, or as a base for more bolder eye looks. I stock literally all of them in my kit and personal bag, and they are SO easy for us folks who hate spending time on their own makeup.
Skincare / Skin Prep
A few products that I've added to my kit recently are the Tatcha Dewy Cream and Water Cream - HOLY COW. If you have clients that are super dry and are just missing that *spark*, then they need Dewy Cream. It really plumps up the skin and gets it perfectly ready for makeup, just be sure to *really* rub it in and get it fully absorbed before makeup. For eye cream, I use Ole Henriksen Banana Bright Eye Cream on every single client, it's so radiant and hydrates the under eye beautifully. I've also been prepping my brides with the Tatcha Vitamin C Radiance Mask and it is incredible - it gently exfoliates, brightens and just gives your skin that extra clean feeling. (For clients I like to apply it and then after about 10 minutes I'll have them rinse it off.).
Charlotte Tilbury Magic Cream and Glow Toner are a staple in my kit, and I love to use them on brides, they smell incredible too. For lip prep, my go-to is the Tatcha KissU Lip Mask - it makes lips feel so hydrated and plump! If the lips need a good exfoliation I'll apply a bit of the Kopari Lip Scrub.
Random Stuff:
I don't want to drag you through the aisles much more - but here's a list of some really great Holiday Sets (which are amazing for restocking your kit!) and some of my favorite perfumes.
My purchase of the year was my Dyson Air Wrap - as a girl who lives with her hair in a bun its been SO good for keeping my hair smooth and drying it *fast*. If you have really fine hair I would stick to a curling iron, but if you just love a good blowout this is it! This Lash Fuser is a GODSEND! There is nothing worse than an awkwardly shaped lash curler pinching your clients cheeks, and this definitely helps prevent that. Olaplex saved my hair post-cancer treatment, so I 100% recommend this set if you have fine, wavy, dry hair like mine. I always keep a Summer Fridays Jet Lag Mask in my airplane bag and I love to use it as an overnight eye cream when I'm home. I love these curling irons from GHD and Bio Ionic, and Living Proof Dry Shampoo is a life saver (and great for updo prep!). Makeup Forever Aqua Seal should be in every pro MUA's kit and it has saved my back side many times on jobs! If you plan to take a mid-winter tropical vacay, this Iconic London Glow Set looks amazing for that "by the beach glow".
WHEW. Thank you all for making it this far! I hope this was helpful and inspiring! If you have any questions you can DM me on Instagram or leave a comment down below. If you need more recommendations or specifics, you can always visit my ShopList to find more useful product recommendations.
HAPPY SHOPPING!
xoxo Rach
Photo: Caitlin O'Reilly Photography